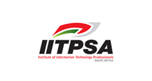 IITPSA (Institute of Information Technology Professionals South Africa) successful women have teamed up with WIIT to provide mentorship and motivation to young women, to encourage them to take an interest in the exciting mix of careers that the IT industry can offer and to show how their expertise with technology will fuel the economic growth and social development to take South Africa forward into the 21st Century.
We are looking for women.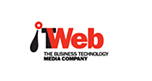 ITWeb is proud to be a media partner for the Women in IT initiative. Here's what Ranka Jovanovic, editorial director of ITWeb, had to say about our new partnership: "As an IT publisher and event organiser, we are faced not so much with a lack of success stories featuring women in our industry, but an unwillingness – or rather shyness – among women to talk about their achievements. Together with WIIT, we'll work on uncovering more role models and innovators, and on getting more girls interested in and confident to take up IT as a career."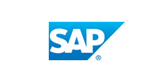 SAP, a leader in enterprise software and services related to software, joined Women in IT and has made Tracy Bolton their official representative on the Women in IT committee. "One of SAP's core drivers is to create a diverse and inclusive culture, since we understand that it fuels innovation, enhances our experience at work and enables us to succeed in a rapidly changing world. When looking across the African content, we see that there is a serious skills gap in the Information Technology field and not enough women are involved in the different fields of IT.
Looking at the Women in IT mandate of helping women get into the IT field right from school age, to connecting likeminded individuals currently in the field, we knew it was the right fit for SAP to support the forum," says Tracy.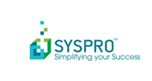 ERP software giant Syspro has officially signed on as a partner of Women in IT. Meryl Malcomess, Marketing Director of Syspro, had the following to say about the forum: "Women need to realise that IT jobs are not just for the boys! There is no doubt that women are as capable as men in terms of job performance, but I think that we (women) typically fall short when it comes to networking. The ability to connect and network effectively is one of the most important requirements in business. Everyone, irrespective of your experience or position within an organisation, could do with more opportunities to network and build relationships.
Women in IT provides a fabulous opportunity for us to connect with one another, share ideas and experiences, and we are very excited to be a part of this initiative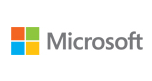 ICT skills development is crucial for improving the competitiveness of the South African economy and preparing the labour force for the needs of the modern workplace. In this crucial industry, however, there is also a severe gender imbalance which needs to be addressed. One of Microsoft's key drivers is striving to improve the lives of future generations by working closely with government, our partners, businesses, and other organisations like Women in IT.
"We have had great success with internal programs that supported women within Microsoft in the past, but it became evident that this support needed to be expanded to the industry as a whole. This realisation forms the basis of our involvement in the Women in IT initiative," says Ulrike Weitz, Microsoft South Africa's
Enterprise Marketing Lead and official representative on the Women in IT committee.