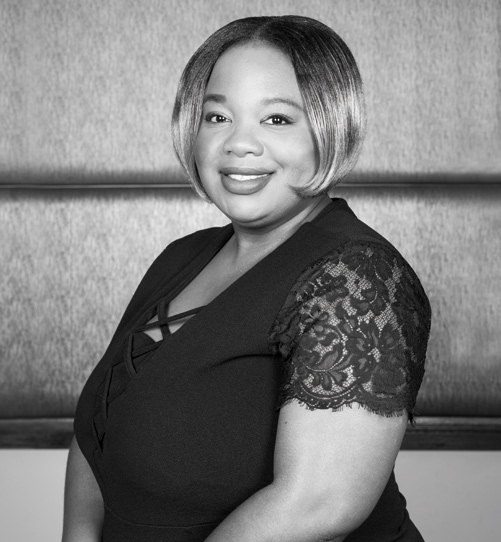 Pearl Pasi
Pearl Pasi is an IT Team Manager for EasyPay. She is the current Western Cape Chapter chairperson for Institute of Information Technology of South Africa(IITPSA) and also serves as a Director. Pearl has more than 15 years' experience in the IT field. Pearl is a great leader, and her passion lies in developing high performing teams.
She has been very enthusiastic about technology and computer science since high school, and is passionate about making a positive change in the world through technology and upliftment of girl children from all backgrounds.Her qualifications include, Honours in IT information systems, B.Phil Knowledge Management from Stellenbosch University. Further to this, she holds several IT certifications for Microsoft and Project Management.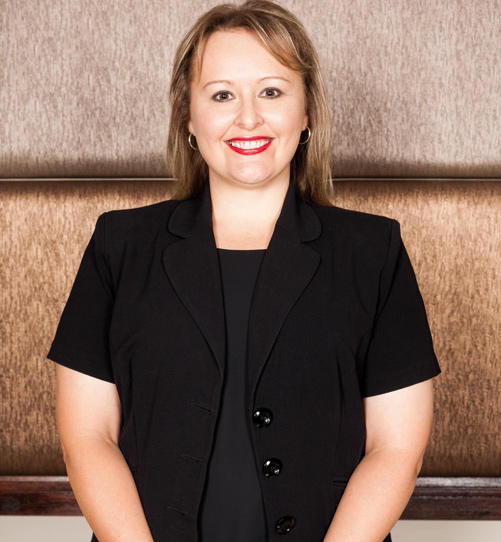 Ulandi Exner
Ulandi Exner has been an IT Professional for over two decades and has worked in various industry sectors. Ulandi provides IT consulting services and serves on a number of boards. She is a Non- Executive Director and Immediate Past President of the Institute of Information Technology Professionals South Africa (IITPSA).
Ulandi holds a BCom in Informatics and as well as a number of certifications in IT Security, IT Governance, Data Privacy, IT Assurance and Risk and is in the process of completing her MPhil in IT Governance. She is also a Certified Director through the Institute of Directors South Africa (IODSA).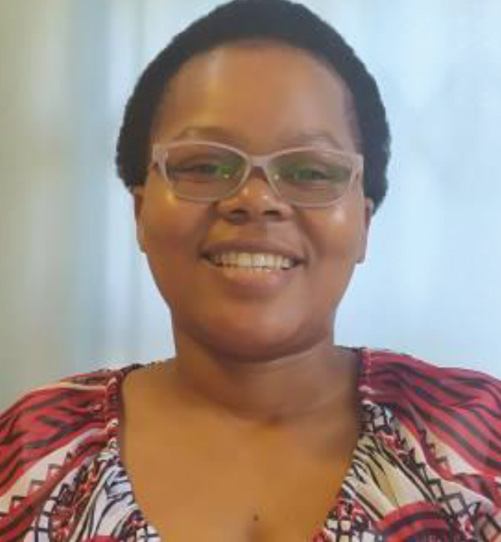 Senele Goba
Senele Goba is Director of 4IR Innovations, founder of Ososayensi Education Advancement and non-Executive Director of the Institute of Information Technology Professionals South Africa (IITPSA), and was selected for a place in the U.S. State Department TechWomen programme.
TechWomen is an international programme that aims to empower, connect and support the next generation of women leaders in science, technology, engineering and mathematics (STEM).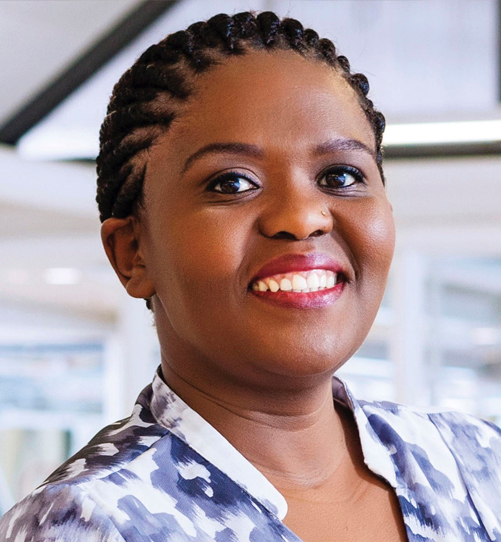 Baratang Miya
Baratang Miya has been empowering women and girls to code, write the web and ecommerce since 2003. She is the founder of Girlhype Coders Academy in 2003 which has now reached more than ten thousands women and girls with the goal of reaching 200000 by 2020 and creating an employee pipeline of 2,000 girls and women toward the technology sector. Her efforts have resulted in a number of scalable global programs that provided consistent impact to youth, educators and tech startups. Baratang is a regular technology writer, judge, advisor in many global tech competitions and hackathons.
Baratang Miya has been named among 50 People Who Made the Internet a Better Place in 2016 award by Mozilla, A first runner-up 2016 MTN Women in ICT Community Builder award. She received a TechWomen award by US State Department to spend six weeks in Silicon Valley mentored by women executives in Tech, week in Washington DC learning about United States ICT policies from the state department. She was placed at Adobe for her mentorship. Baratang was chosen for the 2017 ITS Global Policy Fellowship in Brazil, where she hadthe opportunity to work with key ICT stakeholders and government officials. Baratang was recentlyinvited by UNCDP to Geneva Switzerland to present on E-commerce from the perspective of ACP countries. Her Girlhype work has been presented to Deutsche Welle in Germany to G20 countries delegates. She was the business development manager for Cape Innovation Technology Initiative, BlackBerry Appslab, and managed the City of Cape Town's SmartCity content development strategy.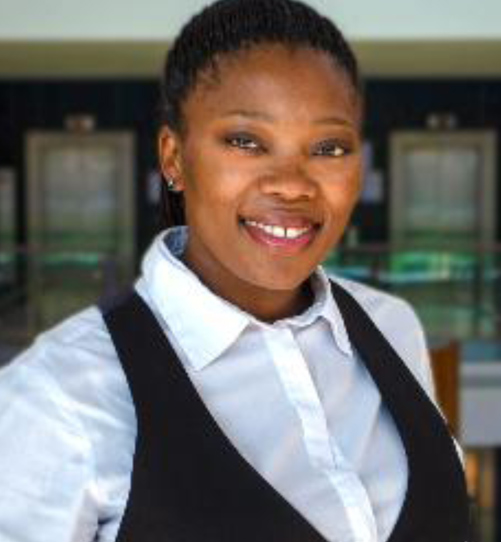 Eleni Kwinana
Eleni Kwinana, the Executive Head for Vodacom Business in KwaZulu Natal, has a keen passion for technology solutions to address real life challenges.  Her career spans experience with Vodacom for a collective 14 years, Dimension Data, SPAR Group, CNA, and Pure Pharmacy Holdings, to name but a few.  She is tirelessly involved in digitalising Public and Private Sector Entities and working with SMMEs and women,helping them to embrace technology for sustainable growth.
As a board member of SmartXchange she transforms entrepreneurs' lives. She is also Chairperson of the Vodacom South Africa Women's Network, which aims to attract women in the ICT industry and grow the representation of women in Vodacom's key roles.
She has a keen interest in people development -putting her degree in psychology, post graduate Business studies at GIBS and Da Vinci Institute amongst others to good use in understanding team dynamics and alignment of individual strengths to excellent service delivery.
Eleni's achievements include winning the Standard Bank Top Business Woman KZN award 2019, Vodafone Women in Red international Award, KZN Business Engage Inclusive Leader Gender Mainstream 2nd Place Award and Vodacom CEO group annual awards.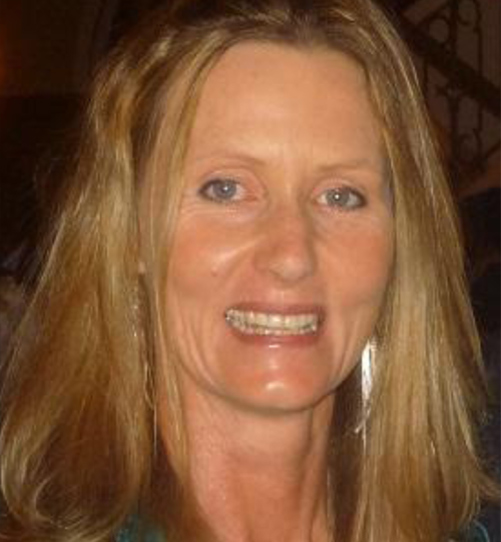 Prof. Lynn Futcher
Prof. Lynn Futcher is an Associate Professor of the School of IT (SoIT), Faculty of Engineering, the Built Environment and Technology (EBET) at the Nelson Mandela University in Port Elizabeth. She is also ‌Head‌ ‌of‌ ‌Department‌ ‌for‌ ‌the‌ ‌Department‌ ‌of‌ ‌Information‌ ‌Management‌ ‌and‌ ‌Governance‌ ‌and‌ ‌coordinator‌ ‌of‌ ‌the‌ ‌MPhil‌ ‌in‌ ‌IT‌ ‌Governance‌ ‌qualification.‌ ‌ ‌
Prof‌ ‌Futcher‌ ‌has‌ ‌a‌ ‌PhD‌ ‌in‌ ‌Information‌ ‌Technology.‌ ‌Her‌ ‌primary‌ ‌areas‌ ‌of‌ ‌research‌ ‌include‌ ‌Information‌ ‌and‌ ‌Cyber‌ ‌Security‌ ‌Education‌ ‌and‌ ‌Secure‌ ‌Software‌ ‌Development,‌ ‌and‌ ‌as‌ ‌such‌ ‌is‌ ‌a‌ ‌key‌ ‌member‌ ‌of‌ ‌the‌ ‌Nelson‌ ‌Mandela‌ ‌University's‌ ‌Centre‌ ‌for‌ ‌Research‌ ‌in‌ ‌Information‌ ‌and‌ ‌Cyber‌ ‌Security‌ ‌(CRICS).‌ ‌She‌ ‌also‌ ‌has‌ ‌a‌ ‌keen‌ ‌interest‌ ‌in‌ ‌IT‌ ‌Project‌ ‌Management,‌ ‌Human‌ ‌Computer‌ ‌Interaction,‌ ‌User‌ ‌Experience‌ ‌and‌ ‌Usable‌ ‌Security.‌ ‌ ‌Prof Futcher is also currently the Chair of the Eastern Cape Chapter of the IITPSA, and an active member of the Women in IT Chapter.
She ‌has‌ ‌been‌ ‌actively‌ ‌involved‌ ‌in‌ ‌the‌ ‌IFIP‌ ‌Working‌ ‌Group‌ ‌11.8‌ ‌(Information‌ ‌Security‌ ‌Education)‌ ‌since‌ ‌2005‌ ‌which‌ ‌aims‌ ‌to‌ ‌promote‌ ‌Information‌ ‌Security‌ ‌Education,‌ ‌Training‌ ‌and‌ ‌Awareness‌ ‌in‌ ‌academia,‌ ‌government‌ ‌and‌ ‌industry‌ ‌by‌ ‌encouraging‌ ‌collaboration‌ ‌and‌ ‌engagement‌ ‌amongst‌ ‌these‌ ‌key‌ ‌stakeholders.‌ ‌
She‌ ‌has‌ ‌taken‌ ‌on‌ ‌several‌ ‌IFIP‌ ‌WG11.8‌ ‌committee‌ ‌positions‌ ‌including‌ ‌Chair‌ ‌(2014‌ ‌to‌ ‌2020),‌ ‌Vice-Chair‌ ‌(2005‌ ‌to‌ ‌2011)‌ ‌and‌ ‌Secretary‌ ‌(2011‌ ‌to‌ ‌2014).‌ ‌In‌ ‌2020‌ ‌she‌ ‌was‌ ‌nominated‌ ‌as‌ ‌a‌ ‌specialist‌ ‌member‌ ‌to‌ ‌IFIP‌ ‌TC11,‌ ‌the‌ ‌technical‌ ‌committee‌ ‌for‌ ‌Security‌ ‌and‌ ‌Privacy‌.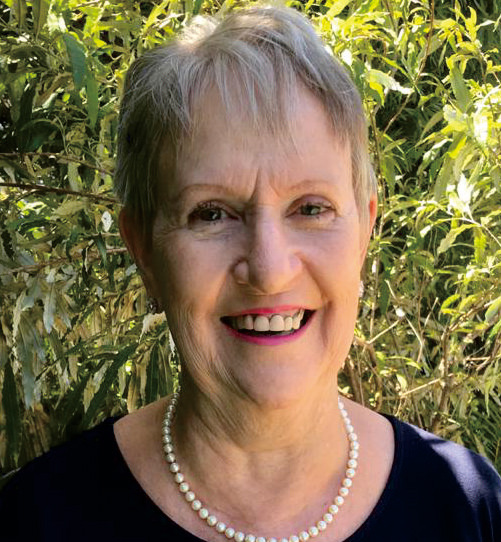 Moira de Roche
Moira de Roche is an independent consultant, whose current work is focused on learning development. She is the Chair of IFIP (International Federation for Information Processing) IP3, and a member of the IFIP board. Moira was awarded the IFIP Silver Core in 2016.
Moira is an accomplished speaker and has presented at conferences around the world and in South Africa, on diverse subjects including Technology & Learning, IT Leadership, Professionalism, Trust & the Duty of Care in Digital, as well as people-related issues with Industry 4.0. She has attended and presented at the World Summit for Information Society since 2012.
A Past-President of IITPSA (Institute of IT Professionals South Africa) Moira is a Professional Member and Fellow and serves as a Non-executive Director.  She received the IITPSA Distinguished Service in ICT Award in 2009. She is also a member of ACM and IODSA.
Moira also serves on the Council for the National Museum in Bloemfontein.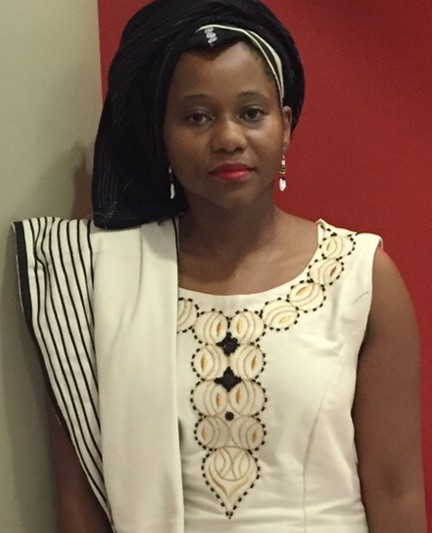 Dr Bukelwa Ngoqo
Dr Bukelwa Ngoqo an Eastern Cape born and bred woman with a passion for empowering the youth (especially young women) to achieve beyond the limitations of their mindsets, family or societal backgrounds. Dr Ngoqo has, to her credit, the following higher education qualifications: a BCom Accounting/Information Systems degree from the Rhodes University; a BCom (Honours) Information Systems from the University of Fort Hare; a Masters in Information Systems from the University of Fort Hare; and a Doctor of Philosophy in Information Systems from the University of Fort Hare.
Dr Ngoqo's general research areas are IT Governance and Information Security. Her research interests include Information security behaviour analysis and Information security awareness. Her industrial experience involves working in the ICT entrepreneurial space of the private sector and in academia as a Lecturer/Researcher for Port Elizabeth College, Walter Sisulu University, University of Johannesburg, University of Mpumalanga and Nelson Mandela University. She is currently a Senior Lecturer at Nelson Mandela University in the Department of Software Engineering.