Since its inception in 2005, Women in IT has awarded 14 bursaries to female students studying in the ICT field.

Simphiwe Mashinini is the winner of our amazing bursary for 2015.
---
This means that she will have a sum of money available to her to cover her final year studying a BSc in IT next year.
The 20 year old was one of many young women who applied for our bursary and we hope that this will catapult her forward in her IT career, like it has done for so many of our past winners.
Simphiwe is determined to obtain her degree in record time and with her strong ambition and dedication to her studies we are confident that our new Women in IT ambassador will make us proud.
Applications for 2018 bursaries will open on 14 September 2017 and close on 30 October 2017.
Motivations should be sent to bursary@iitpsa.org.za.
Women in IT provide two bursaries for young women studying an ICT-related degree:
A fully-funded three-year bursary (starting from the first year).  The funds are sufficient for University fees, textbooks, and living expenses.
Additional funding for the third year of study for a woman who has successfully completed first and second years, and needs financial assistance to complete their degree.
In addition to the criteria mentioned above, motivations for both bursaries  will be reviewed and evaluated against the following criteria:
A female student studying in the ICT or IT field and entering her final year of study in 2016
An individual who is determined to succeed
An individual who is financially disadvantaged
An individual who wants to make an impact on the IT industry
An individual who is a full-time student, and who is not currently employed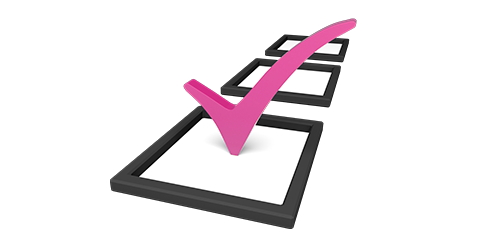 Each student must submit a motivation (approximately 500 words) as to why they should be awarded a bursary. They should include details of their career aspirations and some examples of situations where they have demonstrated the knowledge and /or skills of someone who will succeed in the IT sector.
The motivation must be accompanied by the following:
Details of the student, including full name, date of birth, e-mail address, contact telephone numbers (home, work and mobile), ID number (Applicants MUST be South African Citizens);
Details of the student's academic and professional history and experience;
Contact details of at least two referees should be provided – this includes the referee's name, position, title or relationship with the student.
Motivations will be evaluated against the selection criteria by the Women in IT panel. Candidates who are short-listed will be required to attend an interview with the panel. The evaluations and interviews will be conducted during November 2015. Winners will be announced before the 30th November 2015. No feedback with regard to unsuccessful applications will be available.
Winners will receive a bursary fund of R30 000 or R20 000 depending on the amount of subjects required for the year. This includes a psychometric test valued at R5000.00. The funds will not be supplied to winners in cash; however these funds will be managed by the Women in IT committee on behalf of the winner.
Funds will be paid to winners by June 2016. Women in IT will provide the bursary winners with a letter to the university as proof that payment will be made in June 2016.
Winners must be willing to be photographed and interviewed for publicity purposes.
Winners must attend a full day psychometric test which will be conducted by a professional psychologist who will offer them career advice and guidance. Winners must make themselves available for this test.
The cost of the test is included in the bursary fund.
Winners must supply monthly written reports during 2016. Winners will also be requested to supply
Women in IT with two main reports that have to be submitted after semester exams. These semester reports have to be accompanied by a report from an ambassador (that has to be selected by the bursary winner) at the institution of study. These reports will be used for the Women in IT website and will be used for other publicity purposes. The first report is due end of February 2016 and every month.